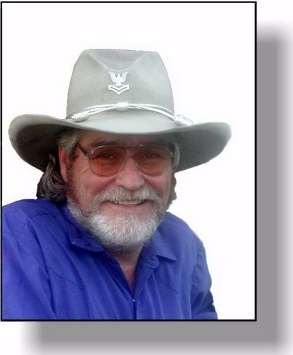 When Don was barely 4 years old, he and his older brother, Joe, did their first "payin' gig" by performing "Love Sick Blues" for a group of family and neighbors gathered at Jimmerson's Store, outside Henderson, Texas. They were "paid" .25 cents apiece and a Grapette soda water, and Don was "hooked" from that day on.
A few years later, Don got a harmonica for Christmas and once 'Red River Valley" was mastered, playing music just came naturally. He always dreamed of being able to pick a guitar like some of his Country Heroes, and managed to pick out tunes on a couple of old "hand-me-down" Sears & Roebuck models given by various kinfolks and friends. He was finally able to get a "real" one when he was 16, due to the lack of commitment by his brother, Joe, who had bought a brand new Stella from Bob Dunn's Music Store in the Houston Heights. (Bob Dunn was the first to play "electrified" steel guitar with Milton Brown's Brownies). Anyway, Don soon had figured out enough chords to start pickin' along with his singin', and was on his way.
Music was a mainstay all through school and on into the Army where Don managed to play music more than he pulled "Army" duty. His band formed in Asmara, Ethiopia(now Eritrea), "The Roadrunners", was so in demand that all the Post Clubs usually worked their booking schedules according to his open dates. All in all, "Army Life" wasn't that bad for Don!
After the military, Don returned to his "second" hometown of Houston, where, almost immediately, he began playing the local Honky-tonk circuit. The pickin' continued for over 35 years in the Houston area, and led to his meeting his Best Friend and wife, Sue.
Don, Sue, and kids (as they came along), got tired of the rat-race of the big city a couple of years into the marriage, and sought changes first in Shreveport, Bossier City, Louisiana, then later, Columbus, Georgia, where Don's main source of income was pickin'. After exhausting all venues in that area, the Lummus family was talked into moving back to Houston ( to be closer to their families), but only for a couple of years. The final move came in 1977, to Don's "1st" Hometown, Henderson, and they have been there ever since. Of course, Music has been, and probably always will be, the 3rd most important part of their lives. (Sue, Kids & Grand Kids, Music, Fishin'...in sorta that order)
...A little about the Credits...
Inducted into the LoneStarState Country Music Assoc. Hall of Fame,Oct.2001
Don (as well as Sue) is a BMI affiliated Writer and Publisher with over 80 songs registered.
Don's 1984 Tyler,TX, and 1986 Nashville recording sessions produced two 45 singles, the second of which was mailed and promoted to over 300 radio stations..winning a position on the Cashbox Top 100 Chart of No. 94 in Sept. 1986.
Don has been honored to perform on both the Louisiana Hayride, and the Ernest Tubb Record Shop's Midnight Jamboree.
Biggest and Best Accomplishments.. Kids..Tammy, Laura, Rachel, Kim, Don, Jr. Grand Kids...Jason, Jacob, Kenneth, Christian, Jose, Nicholas, Justin, Susanna, and Adrian. (At the present time).
Update: Now Here! brand new grandson from Don Jr. & new Daughter-in-law, Stephanie, named Aidan Joseph Lummus. (he's definitely gonna be called A.J.!)