WELCOME T0 OUR SITE Y'ALL!
We know you're tired of listenin' to all that "Generic Country" Crap that seems to have taken over the world... so all of us current members of Texas Tradition Band have taken a sworn oath on the Texas flag and Lone Star, to uphold, and keep alive, the values of Traditional Texas Dance Music, as long as we're able to get out there and pick, and even to our respective graves, wherever in Texas that may be!
Come on inside and look us over.. If you like Traditional Country, Western Swing, Rock-A-Billy, Waltzes, Polkas, Schottisches, a little Cajun, some Tex-Mex, some occasional "ByGosh" DownHome Blues, then you just might want to visit a spell! Come see us "Live" (or a reasonable facsimile thereof).. We'll save a table for you!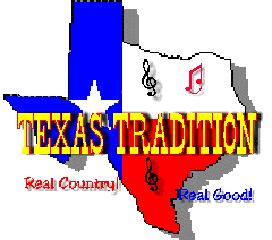 In addition to our Band, we have other irons in the fire we'd like you to know about. Our Happy Seven Enterprises endeavors include, Photography, Graphic Design, Business Cards, Letterheads, Logos, Specialty Cards, and Web Site Design. Also, Band Promotion, Booking, Song Writing, Publishing, and some other stuff.
If it has to do with Entertainment, we probably might be involved!